Easy Roll Banners
Easy roll banners are a perfect solution for your exhibition stand. They are light and portable graphic display systems. Our banners come in a variety of sizes and as their name suggests they roll up! You can be sure they will fit into your car with ease. They are ideal to attract customers to your display and to promote your business and brand. Link more than one banner together to create an amazing display that will knock the competition off their feet.
Easy Roll Banners - A Wide Range Of Sizes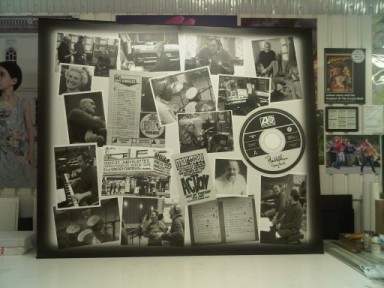 Choose from a range of sizes. Superchrome's easy roll banners extend as tall and wide as you wish. We can print your custom design and add your company logo or trademark to a sparkling new banner that can be used for years. We can even print graphics on both sides depending on your needs.
We provide high quality easy roll banners at low prices. Superchrome banners are perfect for any inside or outdoor display because they are waterproof and UV resistant.
We digitally print using the latest technologies and produce vivid colours using the best eco-solvent inks.
Easy Roll Banners Are Cost Effective
Superchrome easy roll banners are a cost effective solution for your business. Choose from retractable or mechanical roll up banners with spring-powered motors. Add fantastic optional lighting to make your graphics glow in the dark. Decide from thick or thin top quality aluminium or plastic, swing out feet, or a weighted base. Use them again and again.
They come with a nylon bag, which makes them even more convenient.
We Have A Stand for Your Easy Roll Banners
We have a wide range of banner masts and stands for your easy roll banners. Chronoexpo banner display systems are very popular at exhibitions and are guaranteed to attract new customers to your exhibition stand. Visit our one stop shop for all your exhibition needs.
Order Your Easy Roll Banners From The Industry Leaders
Call us to discuss your bespoke banner design and choose from a range of sizes. Would you like more information? We are here to help you customise your order.
Please contact Superchrome in any of the following ways:
Superchrome is waiting to roll up your banner and pop it in the post.
CONTACT SUPPORT
Every file that you upload will be managed by an account representative to ensure that your
order receives the attention it needs.