BANNER STANDS
» Click here to View Related Links
WHAT IS BANNER STANDS ?
Banner stands are an easy way of presenting dramatic large format digital graphics. Each unit is lightweight and stores in small protective carry bags. Every banner stand is durable and allows the user to renew the graphics as required. The Ultima range of banner stands is extremely comprehensive and includes single and double sided banner styles, cassette roller, telescopic, cassette roller, tension and spring types giving a wide range of handling characteristics and design features. Choices also include single and double sided styles, lighting, shelving, colour and width options.
We supply popup stand from Nomadic and Ultima.
All the images we print are at
1,200dpi
and suit very short viewing distances. Prices range from
£240
to
£320
with graphics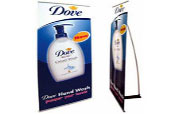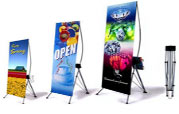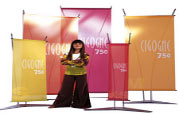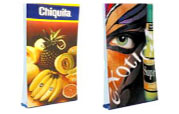 Exhibition Display
Banner Stands
CONTACT SUPPORT
Every file that you upload will be managed by an account representative to ensure that your
order receives the attention it needs.