Acrylic Ink Printing
What is acrylic ink printing? Superchrome, the wide and large format printing company, uses various inks including acrylic inks. We use these when we need your printing to dry quickly so that we can perform finishing in a hurry. This enables Superchrome to meet customer deadlines and provide printing on time when given extremely short notice.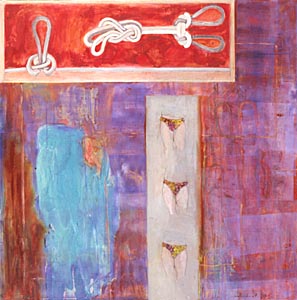 Acrylic ink printing is designed to dry fast. When the ink is dry, the printed image becomes permanent and water resistant. Superchrome prints directly onto acrylic using acrylic or latex inks to achieve fast results and colours that draw you into the image.
Superchrome Acrylic Ink Printing Protects Prints
If you need something that little bit special, Superchrome can print your digital camera images onto acrylic, high quality graphic paper, photo paper or self-adhesive film. Each printed photograph or image looks stunning. Acrylic ink printing is the modern way to achieve a great look without using canvas or framing, because when your print is sandwiched between two acrylic sheets it is already framed! It is also protected from dirt, fingerprints, and is easy to keep looking good. All you need to do it wipe it down occasionally.
Acrylic Ink Printing onto Acrylic sheets
We stock a variety of acrylic sheets for you to choose including, transparent, clear, coloured or satin acrylic and we can print directly onto the sheet, or onto optically clear, self-adhesive film, which is bonded in an airtight lock either to the front or back of the acrylic sheet. This creates a stunning visual effect in three-dimensional way, as you look deep into the picture.
We also stock acrylic in a range of thicknesses. Choose from the thinnest at 3mm, 5mm or the thickest at 10mm. We offer a selection of sizes including A1, A0 and print wide format sizes for large acrylic pictures up to 2m x 3m.
For fast acrylic ink printing, choose Superchrome – we don't have to wait for the ink to dry.
Order Acrylic Ink Printing from Superchrome today
Are you ready to order a beautiful acrylic ink printing from Superchrome or would you prefer to speak to one of our graphic design team or customer services?
Please contact Superchrome in any of the following ways:
Superchrome is always happy to help with your order.
CONTACT SUPPORT
Every file that you upload will
be managed by an account
representative to ensure that
your order receives the
attention it needs.