photo printing in uk
» Click here to View Related Links
Superchrome is one of the leading digital photo printing UK suppliers. The state of the art printing technology we use in our production process gives our customers the best print quality and enables us to provide a photo printing UK service that goes beyond basic photo printing such as canvas prints, poster prints and banners.
Our Photo printing UK clients
Superchrome's
photo printing UK
client portfolio includes large and small businesses across all sectors, particularly architects and major retail groups. We have been working with the creative sector for many years and our major
photo printing
customers include photographers, artists, interior designers, museums and art galleries.
Choice of photo printing UK materials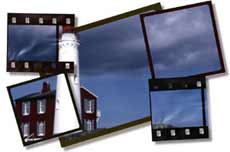 HIGH GRADE PHOTO PAPER is available in a matte or glossy finish. It is extremely colour-fast with brilliant highlights, high contrasts, and outstanding durability. It is particularly effective for black and white photography, gray tones, dark or pale images or photos with relatively large areas of white. High quality paper posters make attractive wall art and can be supplied mounted, laminated or with hanging bars.
ACRYLIC is best suited to colour photographs and digital images, particularly those with great depth or where an effect of depth is desired. Superchrome offers two types of acrylic photo printing, either directly onto the acrylic substrate or on clear self adhesive film placed between acrylic sheet and block board.
CANVAS has a subtle texture which creates a distinctive look for photographs and is a perfect medium for creating photo-realistic high definition digital images. Digital photo printing on canvas is ideal for displaying high quality artwork in museums and. art galleries; prestigious head offices; show homes in building developments; hotels and luxury private homes. We supply full colour or black and white canvas prints, stretched on wooden frames or left unstretched.
FOAMEX is a flexible material which comes in various thicknesses (1mm, 3mm, 5mm or 10mm). It can be used as a backing for photographs instead of a frame for lightweight, low cost displays.
Photo printing
directly onto foamex is a popular technique for advertising and retail displays as the images last up to a year outdoors and up to 10 years indoors.
Sizes available
We can print from A5 (smallest size) to 1.5M (1500mm). The artwork needs to be sized correctly or in proportion so it can be enlarged without distortion.
Why you should choose Superchrome for your Photo printing UK needs
Ordering photo prints is quick and easy through our website. Using the internet, Superchrome's
photo print UK
customers can simply upload the files that they wish to print for us, saving time and money.
At Superchrome we pride ourselves on the level of service we can offer our
Photo printing UK
customers including:
Fast turnaround
High quality at an affordable cost
Wide choice of substrates
Extra large format photo printing
Custom printing and one-off orders
Discounts for large orders
GRAPHIC FILE REVIEW
Every file that you upload will
be managed by an account
representative to ensure that
your order receives the
attention it needs.
Upload Your Artwork
Call Back Option

UK

020 7237 9333