SIGNAGE
What is Signage?

Signage is used to impart information or direct visitors in retail outlets, commercial premises, airports, concert venues and public buildings. Examples of printed signage include vinyl lettering, POS signs, indoor and outdoor PVC banners, backlit displays and information boards.
Types of signage
INTERIOR
signage comes in the form of vinyl lettering, indoor banners, backlit signs, posters and information boards. It is used to create visual impact for advertising purposes, impart information and to direct traffic in retail outlets, department stores, public buildings, museums, galleries, schools and hospitals.
OUTDOOR signage can be printed on various media such as vinyl, weatherproof paper, PVC, translucent film as well as rigid materials such as poster board or Foamex. Common usage includes Shop front signs, estate agents signs, corporate signs and construction site signs.
PROMOTIONAL
signage is employed to display eye-catching advertising messages to a target audience. The wide range of applications covers advertising signs, portable displays, signage panels, banners, in-store signs, building wraps and posters.
ILLUMINATED signage employs printed translucent films to produce attention grabbing, high quality, back illuminated signs that have high visibility impact day and night and are suitable for exterior or interior use. Illuminates signs are often seen on petrol station canopies, shop fascias, exit markers, health & safety displays and exhibition stands.
Superchrome –a leading signage supplier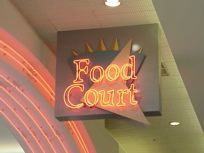 Superchrome is one of the leading suppliers of virtually any size or type of signage for both interior and exterior applications. We also supply specialist direction, information and security signage for government agencies, local authorities, police, and hospitals. Our workshops are equipped with the latest technology, allowing us to offer Large Format and Extra Wide
signage
to meet the needs of the advertising and retail sectors.
Types of signage supplied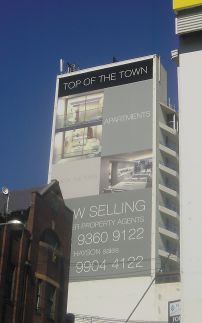 Sizes
- standard sizes for Corex and Foamex signs are A4, A3, A2, A1 and A0. Custom sizes and Large Format signage print are available on request.
Substrate materials
– signage is available on a choice of substrates to suit every purpose:
COREX

is a light weight, water resistant type of plastic with a honeycomb structure. Corex signs last about six months and are ideal for inexpensive temporary outdoor signage such as property development signs, estate agent signs, political campaign signs, charity fundraising and special events signs

FOAMEX

is a flexible material which comes in various thicknesses (1mm, 3mm, 5mm or 10mm). It can be used as a backing for signage instead of a frame. Graphics can also be printed directly onto foamex. The main advantage of Foamex is its durability. Foamex signs last up to a year outdoors and up to 10 years indoors

ALUMINIUM

sheets of 3mm thickness are used as a backing for self adhesive vinyl graphics and lettering. They can be laminated for improved weather resistance.

DIBOND

is a relatively lightweight yet aluminium composite material consisting of a polyethylene core covered on both sides with aluminium sheets

VINYL

is used for weather resistant banners and signs. Vinyl graphics and lettering are another option for window displays and customising vehicles with company livery.
GRAPHIC FILE REVIEW
Every file that you upload will
be managed by an account
representative to ensure that
your order receives the
attention it needs.