Light Box Graphic
WHAT IS LIGHT BOX GRAPHICS?
Light box graphics
have become an important part of today's promotional display industry and signage. They are seen every where, in airports, vending machines, night clubs, roads, etc. These light boxes as the name indicates are made of light materials like plastic, aluminum, steel, or even any other stuff. We have boxes for all types of uses, usually, backlit signs. A light box can brighten up an image on the faces of the box. There is a two layer system, a diffuser layer for unsurpassed light diffusion and even shading of the light. The other, made from polycarbonate or acrylic plastic, is for protecting the images. These boxes are easy to use and reuse especially for window hanging signs, point of purchase signs, countertops, or hanging indoor lighted signs.
WHAT WE ARE OFFERING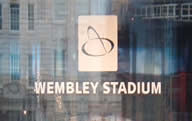 Superchrome
has a special corner for
light box graphics
and with our expertise in the field of display graphics; we are outstanding in this area. Our ability to tackle image manipulation and color correction is our added strengths in this field. Our clients are retailers of various businesses, trade show organizers, etc.
Our advanced designs with powerful backlighting and combined with lightweight frames are sensations. These lightweight constructions are strong and the powder coating can withstand any weather and they are traffic resistant. They have standard and special finishes which are anodized silver or semi-matte white, black or architectural bronze paint. To meet your demands and specifications, custom colors and sizes are also made available. Easy-to-change graphics are loaded. You can make graphic changes and lamp replacements easily if there is a need for them and when closed, the contents are held firmly in place.
We have high quality light boxes at budget prices. Ours are economical multipurpose light boxes which have special values for high volume, low budget applications without sacrificing quality and performance. You can gladly choose from our stock models or have a custom design built to your specifications. Our prices are affordable offering light boxes of innovative graphic ideas.
Call now 020 3004 8548for all inquiries and quotes
CONTACT SUPPORT
Every file that you upload will
be managed by an account
representative to ensure that
your order receives the
attention it needs.