Lenticular Printing
WHAT IS LENTICULAR PRINTING ?
Lenticular images
are digital files that are created by printing multi-colored images onto plastic lenses in order to obtain eye-catching visual effects. These images draw wide attention and create enthusiasm. Our
lenticular images
can be widely seen in shop window s. These prints can also be used to elegantly decorate your home or office and to amaze your family and friends.
Superchrome
is one of the leading suppliers of
lenticular printing services
. Famed designers and advertisers across the world use our l enticular prints to attract their customers and promote their market. We accomplish your marketing objectives with astonishing motion effects, surprising 3D images, and whiz animation. And with our exclusive l enticular printing technology, you will obtain the professional appearance you desire.
WHAT WE ARE OFFERING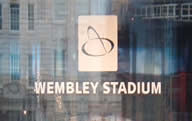 We create flipping, animation, morphing, zooming, and 3 dimensional effects on a 2 dimensional printing surface. Our l enticular prints contain 3 images with lens that changes as you walk to left. That is, when you are looking at our
lenticular print
, as your position changes you see first one picture and then others. We create prints from original photography (2D and 3D), 3D digital files, and video clips. Our
lenticular products
can easily be fixed on walls or windows.
We use high grade plastic sheets that consist of an array of cylindrical convex lenticules on one surface. We carry out interlacing and other special treatments on digital images depending on required effects. We print these sliced images either directly on the smooth side of the plastic sheets or on paper which is then laminated by the lenticular sheets.
Price of our products varies according to the size of the prints. The smallest size we can produce is 1.75" square. The biggest size is about 26"x 38". We produce lenticular images for mousepads, calendars, labels, postcards, posters, keychains, stationery, badges, etc.
At Superchrome, we do our maximum to make sure your purchase experience is as quick as possible. We use the latest digital printing technology to guarantee you the best quality images. Our services are designed for both private and business customers including domestic and international. Once a lenticular print is created, we wrap it with attractive packet (boxes and bubble packs) and dispatch immediately.
Call now 020 7237 9333for all inquiries and quotes
CONTACT SUPPORT
Every file that you upload will
be managed by an account
representative to ensure that
your order receives the
attention it needs.