DIGITAL POSTER PRINTING
Superchrome is one of the UK's major
digital poster printing
companies offering craftsmanship coupled with quality and reliability. Whether you need digital posters for conference shows, exhibitions, seminars, point of sale signage, or shops or offices, we can cater for all your requests.
Superchrome digital poster printing services
Digital printing is one of the most popular printing technologies because of its low cost, fast turnaround times and high-resolution outputs without any minimum print run. As a specialist
digital poster printing
company, Superchrome uses the latest printing technologies and a team of expert print professionals to produce high quality, eye catching black and white or full colour poster printing.
Our standard sizes are normally A2 –A0 but we can supply custom posters in any size, including extra wide format. The standard material used is 190gsm paper but other media options include matte and gloss photo paper, film for backlit posters and self-adhesive vinyl.
We offer a full finishing service to complement our
digital poster printing
services. Posters can be laminated for durability and protection. They can also be supplied ready to hang, mounted onto foamex or framed in your choice of frame.
Our customers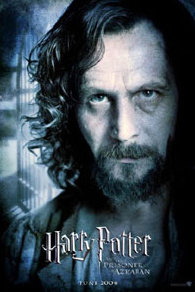 Superchrome supplies
digital poster printing
to a wide variety of businesses, charities, art galleries, museums and individuals for numerous applications
BUSINESS
Localised marketing – If you are running a national campaign,

digital poster printing

can be used to customise your poster message for each location or store to maximise the impact of your promotion. We offer competitive rates on small print runs.
Trade shows - Posters are a very cost effective way to dress a shell scheme and convey your message to potential customers at a trade show.
Internal communication –

Digital poster printing

can be employed effectively in the workplace to impart information and communicate messages to staff and visitors.
CREATIVE
Exhibitions - Many professional photographers commission high definition posters to display their work at exhibitions.
Art and photography students – Showcase your talents at Graduate Shows by displaying photographs and images on posters. Better still, get together with fellow students and organise your own exhibition by taking advantage of our generous discounts for large

digital poster printing

orders.
INDIVIDUALS
Promoting community events – Promote your event to local residents cheaply and effectively using posters.

Digital poster printing

is quick and affordable, ideal for promoting cultural and sporting community activities, fundraising events for small charities, schools fetes, etc.
Decorating your home or workplace –

Digital poster printing

from your own photos is an easy and cheap way to create original artwork to display on your walls. Most modern digital cameras have high enough resolution to allow the size of the photograph to be enlarged to poster size. Just upload your images from our website and let us do the rest to create stunning posters that your friends and customers will admire.
CONTACT SUPPORT
Every file that you upload will be managed by an account representative to ensure that your
order receives the attention it needs.