Digital photo printing services
Digital photo printing services
WHAT IS DIGITAL PHOTO PRINTING SERVICES ?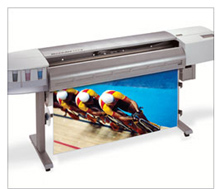 Superchrome's 100% digital photo printing services are designed to print both large and small quantities cost effectively with fast turnaround time, which is ideal for print on demand. Utilising HP digital printing technology we can deliver printed materials faster and our digital photo printing services are cheaper than conventional print methods like litho - no film, no plates required. Types of services Superchrome's digital photo printing services are designed to meet the everyday needs of professional photographers, art students and the general public.
We offer:
Digital Full Colour Printing
Digital Black & White Printing
Large Format Printing including canvas and acrylic prints
Finishing, Mounting & Laminating
Materials we print on
Photographic paper provides the most accurate image reproduction and is often favoured by the professional photographer. For our digital photo printing services we print mainly onto a KODAK photo gloss paper which is popular with photographers because of the shine it imparts to their artwork. However, if you require a semi-gloss or matte finish we can supply that as well.
Specialist large format digital photo printing serviceson acrylic and canvas are also available.

Sizes available
We can print from A5 (smallest size) to 1.5M (1500mm). The artwork needs to be sized correctly or in proportion so we can blow it up. Minimum charge is £30.0
If you find it difficult to select a single image why not try a combination? Popular choices are:
Quads – display a combination of four images
Triptychs - designed for a combination of three images
Filmstrips - the film strip effect can be created with 3+ images to produce a contemporary appearance
Memory Image boards – enable display of a combination of up to 20 images
Finishing, Mounting & laminating
Paper prints can be mounted onto 3mm or 5mm Foamex if you want to have a backing board or just trimmed to the required size. If photos need to be protected from being scratched or are intended to be displayed for a long period of time then it would be better to have them laminated.
Photo prints can also be bonded to optically clear acrylic to create a wonderful, contemporary effect that is like having a photograph behind glass but with no frame.
Our digital photo printing customers
Our customers come from all over the UK. Some are big companies, some are small, some are private individuals We work with a diverse range of businesses, charities, public sector, not-for-profit organisations and individuals. We help them to promote an event, an activity or simply themselves and their services. Other major customers are in retail and advertising. Foamex panels are great way to display product images in shop windows or in public spaces such as shopping centres.
Among our customers are professional photographers who may require a large number of prints for an exhibition. However, many customers are just ordinary people who use our digital photo printing services to create a more professional look for their favourite photos of their children and pets or to capture memories of a special event such as a wedding or anniversary.

If you need advice....
Choosing the right photographic image to enlarge and which printing medium to use can be confusing if you don't have enough information on the processes involved. However you can trust Superchrome's experienced customer services team to help you select the best image to use to create your photographic art and discuss the printing options available in plain, jargon free English. Just send us your favourite images online and we'll take care of the rest.
CONTACT SUPPORT
Every file that you upload will be managed by an account representative to ensure that your
order receives the attention it needs.