PORTABLE DISPLAY
» Click here to View Related Links
WHAT IS PORTABLE DISPLAY ?
A
portable display
is a promotional aid that is designed for temporary use and may be transported for reuse at different venues. Portability and flexibility are the two key features of every
portable display
. They also need to be lightweight, easy to assemble, easy to transport and affordable. Individual displays can be used on their own or combined with other
portable display
units to provide a variety of configurations including backdrops for exhibition shell schemes and walk-around displays.
Types of portable display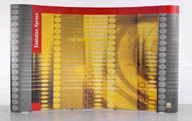 BANNER STANDS
- Probably the most popular form of
portable display
as they are portable, retractable, weatherproof and suitable for indoor or outdoor use. They can be set up in seconds and may be printed on both sides for maximum exposure of your advertising message.
POP-UP STANDS
- Usually made of vinyl or fabric, these are used to create a professional backdrop for road shows and exhibition stands to promote a brand or message.
DISPLAY BOARDS
– They can be made of any material that is rigid and strong enough to stand on its own. They are generally used for displaying paper or other lightweight materials like vinyl which are affixed to the board either permanently or as removable graphics which can be changed when necessary. The main uses are for displaying posters, information, company newsletters, notices and marketing materials.
TABLE TOP DISPLAYS
- These are smaller units are designed to be placed on a counter, plinth or table. They are often seen in reception areas, hotel lounges, supermarkets, department stores and airports.
Uses for portable display
RETAIL
– Portable displays are used in supermarkets, department stores and shopping centres for in-store sales promotion, food tasting displays and sampling, seasonal offers, special promotions, POS, to showcase new products and services or to create a fresh look for window displays.
ROADSHOWS
– Displays that are light enough to be transported easily to events and venues ideal for use as freestanding promotional counters and demo centres.
EXHIBITIONS
– Portable displays are a quick and versatile way to adorn a shell scheme and display marketing messages on an exhibition stand.
CONFERENCES
- Conference delegates sometimes use a portable display to present their work or ideas.
Portable display by Superchrome
Superchrome has an extensive range of
portable display
products for all retail and promotional applications. Our displays are available in a choice of materials, colours configurations and sizes. All displays are built to withstand the rigors of a high traffic environment, making them a popular choice for retail outlets, public buildings and exhibitions.
Every
portable display
is custom made using digital printing equipment that prints directly from a computer file rather than a slide or a photograph. This has the advantage of low setup costs, quick turnover and enables us to offer competitive rates for small print runs and one-off projects. Displays can feature full colour graphics or be branded with your logo.
Superchrome's selection of
portable display
systems include modular displays, roll up, pop up, banner stands, back walls and table tops. We also supply replacement graphics for your existing display stands. All Superchrome displays are provided with cases so they can easily be put into a car or taken abroad on a plane for use at international events.
Exhibition Display
Banner Stands
CONTACT SUPPORT
Every file that you upload will be managed by an account representative to ensure that your
order receives the attention it needs.