DRUM SCANNING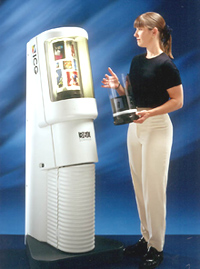 Do you wish to get high quality photographs or prints scanned from original photographs or artworks? Then you have reached the perfect place where drum scanning is performed competently at an affordable price. Superchrome is a leading printing company which always stands for quality products and perfect customer service.
Drum scanning is widely used to scan photographs for magazines, advertisements, trade show displays, and even in interior designing. Superchrome has the state of art drum scanners and an efficient team of professionals to provide you a best result you desire.
In drum scanning, every detail is extracted from photographs, negatives in colour or black and white, transparencies, and any flexible materials to generate utmost sharpness in the images. Drum scanner is designed to capture every aspect in your original and it has wide scanning areas. Optical resolution of drum scanned images ranges from 8000 to 14000 ppi. Image quality increases with increase in resolution.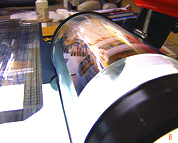 Our clients are mainly professional photographers, interior designers, advertising agencies, trade show organizers, interior designers, and galleries. They make use of the advantages of drum scanning such as colour liveliness, availability of high resolution images in large size, and good productivity. The drum scanning process involves cleaning the film and drums, wet mounting the film, previewing and making changes of scans if needed and then to the final scan. Wet mounting process in drum scanners conceal scratches and dust on original prints. Thus the outcome of drum scanning is flawless and realistic.
Superchrome always assures efficient customer service and quick turnaround even for a big project. Our price quote is the best in the market and discounts are available for bulky orders. To know more about drum scanning and our various projects call our customer representative at your convenient time. Please take the privilege to call us at 020 7237 9333 or email sales@superchrome.co.uk.
CONTACT SUPPORT
Every file that you upload will be managed by an account representative to ensure that your
order receives the attention it needs.