digital printing services
digital printing services
DIGITAL PRINTING SERVICES
Superchrome.co.uk is one of the leading suppliers of
digital printing services
. We use state of the art printing technology in our production process to provide our customers with the very best print quality. We cater for all digital printing services - both black and white and full colour - and offer the facility to download files directly online enabling customers to order quickly and effortlessly.
Specialist digital printing services
Installation of the latest technologically advanced equipment enables Superchrome to offer a complete range of specialist digital printing services, namely:
large format printing such as posters, signage, canvas and acrylic prints
extra wide (roll and flatbed) printing for large scale external applications such as banners, advertising billboards, hoardings and building wraps.
Superchrome specialises in large format digital printing services such as banner printing, poster printing, mesh fabric printing, floor printing and signage. Our digital printing services also include the production of art prints, in particular canvas prints and photographic prints.
Specialist digital printing services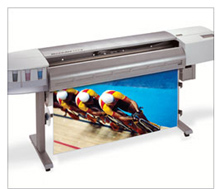 Our large format digital printing service offers a choice of substrates - vinyl , PVC, translucent materials, canvas ,paper and fabrics as well as rigid materials such as poster board or foam core. The material chosen will largely depend on the purpose and proposed use of the printed image. This website highlights the projects we have done and our approach to digital printing services. Our client portfolio includes all sizes of businesses across all sectors: charities, museums, galleries as well as marketing agencies, architects, designers, consultancies, major retail groups, trade show organisers. Further information if you would like to know more about our digital printing services, any of the projects shown or if you want to discuss any project you have coming up then contact us. Our experienced personnel would be able to guide you appropriately.
For more information and quotes, call 020 7237 9333or fax 0207 237 9444 or email sales@superchrome.co.uk
CONTACT SUPPORT
Every file that you upload will be managed by an account representative to ensure that your
order receives the attention it needs.