Specialist Canvas Printers
Specialist Canvas Printers
Superchrome are the number one specialist canvas printers. We print onto all types of canvas from artistic canvas to heavy polyester fibre or trevira canvas. We also supply everything you will ever need for your exhibition, seminar, museum or art gallery.
Superchrome has a Bank of Specialist Canvas Printers
We use the latest specialist canvas printers to digitally print high quality graphics. Our bank of printers contain; HP Designjet 550's and 26500's. The HP Designjet 26500 gives even finer detail to prints, artwork and photos. We also have a bank of Océ wide format printers that use eco-solvent inks. The HP Designjet 550's use high quality UV inks. You can be assured that your digitally printed graphics will look outstanding! Our team of experts will expertly colour match from your original print. You will not be able to tell which is the original and which is the digitally printed canvas from our specialist canvas printers.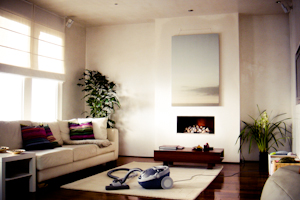 Specialist Canvas Printers Cater for Art Galleries and Artists too
We cater for artists, art galleries, museums and any type of businesses and individuals. We print fine art reproductions onto heavyweight artist canvas. This service is often used when an art collector wishes to display a copy of an original piece of art for security reasons. We can print up to 2m x 2m using our specialist canvas printers.
We Print from Digital Photos using Specialist Canvas Printers
We print from digital photos. All you need to do is upload your artwork to our website, choose a size of canvas print from A4 to 2A0, select stretched or unstretched, choose a finish such as matte or gloss and fill in your details.
Your original artwork can be scanned and printed onto canvas using our specialist canvas printers. This service is idea if you are an artist looking to create prints out of an original piece of art.
Choose from matte canvas, satin and we can spray with a colour varnish. Decide on stretched or unstretched canvas.
Order Specialist Canvas Printers today
No order is too big or small. Contact us today to discuss your customised order. We are always happy to help our valued customers.
Please contact Superchrome in any of the following ways:
Order from the Specialist canvas printers, Superchrome today.
CONTACT SUPPORT
Every file that you upload will be managed by an account representative to ensure that your
order receives the attention it needs.