Silk Screen Printing Supply
Silk Screen Printing Supply
Superchrome provide a silk screen printing supply service for your business. Do you want to brand your company logo onto hats, bags and t-shirts? If you are looking for a superior printing design, we recommend silk screen printing. We use the latest printing technologies and offer a fast bulk printing service. Silk screen printing is a high quality method to show off your brand. Forget cheap and nasty stick on heat transfers and order the best quality for your business.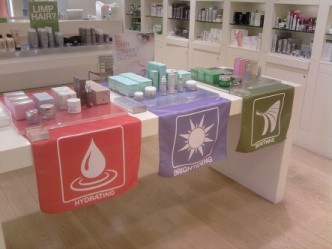 We can print onto a variety of materials.
What Is Silk Screen Printing Supply?
Silk screen printing supply is a type of printing based on stencilling. This method is used to print on many materials, such as fabrics, paper and even plastics.
A fine nylon or silk mesh is stretched across a wooden frame to create the silk screen. A waterproof stencil is applied to the frame to ensure that ink will appear inside the intended area. The screen is placed on top of the fabric and ink is added onto the screen's top. A squeegee is dragged downwards across the mesh. This transfers the ink design onto the surface. Many screens using a variety of stencils and different coloured inks can be used to create a layered effect. This method was used to create the first ever wallpaper designs.
Silk Screen Printing Supply for Artists
Did you know Andy Warhol helped make screen printing popular in the United States? Are you an artist looking to print t-shirts or hats with your artwork on them? Superchrome's silk screen printing supply can help. We offer a range of sizes and finishes to suit you. Our silk screen printers print photos and artworks on any size, fabric or paper.
Our delivery is fast. We aim to deliver your silk screen printing supply within 48 to 72 hours.
Order Your Silk Screen Printing Supply from Superchrome Today
We like our ordering system to be easy for our valued customers. If you are ready to order your silk screen printing supply, please upload your artwork. Alternatively, would you like more information? We are here to help you customise your order.
Please contact Superchrome in any of the following ways:
Superchrome is waiting to screen print your order.
CONTACT SUPPORT
Every file that you upload will be managed by an account representative to ensure that your
order receives the attention it needs.