Photographic Prints
Are your walls looking dull and lifeless? Make them come alive with bright coloured, vivid, sharp fantastic prints from your own photographs or artwork. Superchrome are the industry leaders in large format printing.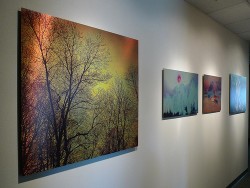 Superchrome caters for a wide range of private and business customers from artists to art galleries. Paint your walls white and cover them with photographic prints. Whether you want to print your cherished photo to hang on your bedroom wall or transform a bland office corridor, we can help. There is no need to paint your walls, put down your paintbrush and check out our wide range of photographic print options.
Choose From a Range Of Media For Your Photographic Prints
We produce photographic prints on top quality paper, canvas, vinyl, fabric, poster board or foam core. Superchrome use top quality professional photo paper in gloss, semi gloss, satin or matte.
Custom Design for Your Photographic Prints
The hardest part will be deciding which photograph to print. We can print from digital camera images, original artwork, film negatives, and slides or even from your existing print.
Would you like your photographic print in colour or black and white? The choices are endless.
Superchrome aims to bring life back into your bare walls. We can print a range of sizes from A4 to huge with our large format and extra wide photographic prints.
Extra wide format photo printing up to 2m x 3m is available if your image is high enough resolution. Tell Superchrome the size you need and we will print it. No job is too big or small.
The Finest Inks Create Vivid Colours for Your Photographic Prints
We use the latest digital printing technology and the finest inks to create vivid colours for your photographic prints. We can add your company logo or a personal message to make a stunning gift for your loved ones.
We can even frame your print so you can hang it on your wall straight away.
Order Your Photographic Prints Today
Are you ready to order photographic prints or are you spoilt for choice? Would you like more information? We are here to help you customise your order.
Please contact Superchrome in any of the following ways:
Superchrome is waiting to add stunning colour onto your walls.
CONTACT SUPPORT
Every file that you upload will be managed by an account representative to ensure that your
order receives the attention it needs.