Outdoor Signage
Have you ever wondered why customers sometimes turn up late and flustered. Do they look tired or angry? Have you overheard them saying they were lost and had to drive around for hours? Or are you still waiting for customers to arrive?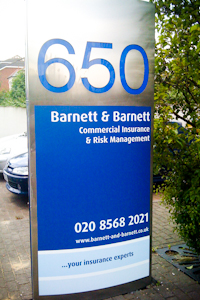 Superchrome will come to the rescue with Large Format and Extra Wide outdoor signage.
You Would Be Lost Without Superchrome Outdoor Signage
We are the industry leaders in outdoor signage. Your customers will never be lost again. We provide a wide range of products including PVC banners and illuminated signage so your business will be seen in the dark. Superchrome will save the day... and the night again.
Superchrome Design and Manufacture Top Quality Outdoor Signage
Superchrome design and manufacture top quality outdoor signage to guide customers into your business. Are you planning an exhibition? Use our signage to point people in the right direction. If you need to direct customers into your exhibition, shop or stand, our weatherproof signs are perfect for you. Our outdoor signage is used worldwide in retail, hotels, petrol garages, airports and exhibitions. We are the industry leaders in all your exhibition and retail needs.
Outdoor Digital Signage Custom Made for Your Business
Outdoor signage will be printed on your choice of media such as vinyl, weatherproof paper, PVC, and translucent film. There is plenty of choice at Superchrome including rigid materials such as poster board or Foamex. Ideal for shop front signs, estate agent boards and signs, corporate signs, construction site signs and directing your customers to your seminar.
We have a range of colours and designs and our outdoor signage comes in horizontal or vertical layouts.
Our high quality signage will increase your customer footfall. Don't lose them to other businesses or leave them in the dark.
Stunning Graphics for Your Outdoor Digital Signage
We use the latest printing technology and the finest inks to create vivid colours for your business graphics. We can add your company logo, product images and company branding or reprint your existing graphics. Amaze your customers with sharp and bright colours.
Order Your Digital Outdoor Signage Today
Are you ready to order or do you feel lost? Would you like more information?
Please contact Superchrome in any of the following ways:
Superchrome is ready to guide you in the right direction with our custom signage.
CONTACT SUPPORT
Every file that you upload will be managed by an account representative to ensure that your
order receives the attention it needs.