Outdoor Banners
Superchrome is the leading supplier for all your outdoor banners requirements. We are based in London, UK and have offices worldwide.
We use the latest HP technology to print stunning banners in vivid colours that will not fade. Superchrome gives you plenty of choice, all you have to do is let us know what type of outdoor banners you need, we will discuss the options with you and customise your order.
Outdoor Banners Are Cost Effective
Superchrome's outdoor banners are the cheapest way of advertising your products and company name. Our most popular outdoor banner is the standard grade 440gsm PVC banner. These are perfect for everyday use. We also print onto 510gsm for large format building wraps.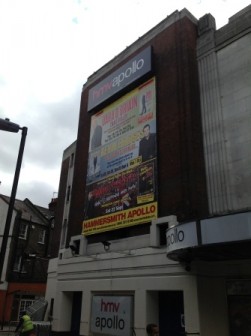 Mesh banners are the best option for displaying your company name, brand, logo and phone number on tall buildings or in windy areas. Wind blows straight through the mesh banner, which eases pressure on the banner and the building.
We also print your business graphics and logo onto flag banners, banner masts, feather banners, pop up banners, roll up banners and many other banner types. We digitally print your choice of graphics, using HP UV inks to ensure your banner lasts for as long as possible. It's easy to upload your artwork to Superchrome's website.
Go large on your outdoor banners
Go large with Superchrome and choose large format outdoor banners. We can weld four 10 metre by 10 metre banners together. Smaller sizes are also available, such as 2 metre or 3 metre banners. Just let us know what you need.
We have a stand for your outdoor banners
Select from a wide range of banner stands such as the Chronoexpo, or hang your outdoor banners using top quality, strong brass eyelets. Banners are hemmed and can be provided with flat edges or pole pockets.
We provide an outdoor banner installation service. A Superchrome specialist will visit your building, measure up and arrange for a team of banner installation experts to hang your banners.
Order your outdoor banners today
Contact Superchrome today to discuss your requirements. Our team of specialists are here to help you customise your order.
Please contact Superchrome in any of the following ways:
Superchrome is waiting to print your outdoor banners with our specialist inks.
CONTACT SUPPORT
Every file that you upload will be managed by an account representative to ensure that your
order receives the attention it needs.