online canvas printers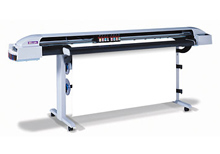 Printers have a great and important role in printing images on canvas with high quality and clarity. Superchrome, the prime leader in large format digital printing and imaging services in UK, offers highly advanced and quality digital online canvas prints in the market.
Opening different varieties of superior online services have helped us to incorporate the facilities of online canvas printers. Today Superchrome is one of the best online canvas printers in the UK. The use of our highly advanced online canvas printers in the process of production helps us to bring you colourful and eye catching images at very competitive rates.
You can expect punctuality, high clarity, excellent print quality, meeting deadlines, exceptional customer service when dealing with us. Our online canvas printers have the qualities of workflow, precision, interface and much more. They can print images very fast and with high quality, with better colour quality and colour resolution to satisfy your specific printing needs.

Superchrome uses special 12 colour inkjet printers. We can produce online canvas prints from your old or new photos, original paintings, original art, fine art reproductions, and digital photos without using any intermediate medium. You can upload your image files to our site; we print them using our online canvas printers.
Our online canvas printers can print images of any width and length using rolls of substrate. We also have image preparation and editing softwares which assist the online canvas printers. Superchrome uses pigmented and Ultra Violet inks to print your images with high colour quality. Once a canvas print is ready, we give it an ultimate protection against scratches and colour fading.
With the help of online canvas printers, we can offer you the best quality canvas prints at very reasonable prices. For further information, contact us on 020 7237 9333 or Email: sales@superchrome.co.uk

CONTACT SUPPORT
Every file that you upload will be managed by an account representative to ensure that your
order receives the attention it needs.