large canvas print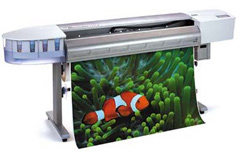 Are you surfing the Internet in search of a professional printing company that offers large canvas print? No further searching is necessary, now you are in the right place. Superchrome is one of the leading digital printing companies in the UK. Our print gallery comprises of extensive range of collections including canvas prints, art prints, digital photo prints, fine art prints, large format prints, poster prints, signage and many more.
Using the latest advance printing technologies, Superchrome creates large canvas print that gives a stunning appearance to your home or office interior. For effective printing, we utilize extreme quality 340gms matte canvas stretched over 2" x 2" thick wooden frames. Top branded pigment based inks are used to ensure colour fastness and UV stability. For ultimate protection against scratches and splashes, the canvas prints are heat sealed. Excellent framing and mounting services are gives an attractive look to your large canvas print. Our canvas prints will remain realistic and vibrant for a long period of time.

Printed on Canvas + Seal
Plus Design: £95
Discount Prices
Canvas Prints
x1
x4
x10
A2: 420x594mm, 16.5x23.5"
£ 48
£ 154
£ 296
A1: 594x841mm, 23.5x33.25"
£ 65
£ 214
£382
A0: 841x1189mm, 33.2x46.8"
£ 74
£ 235
£ 441
2A0: 1189x1682mm, 46.8x66.4"
£ 144
£ 488
£ 1080
20x30", 508x762mm
£ 68
£ 218
£ 380
30x40", 762x1016mm
£ 76
£ 239
£ 451
60x40", 1016x1524mm
£ 85
£ 265
£ 518
Canvas Prints Stretched (Frames)
x1
x4
x10
2A0 (1189 x 1682)
£ 288
£ 976
£ 2160
AO (841 x 1189)
£ 145
£ 492
£ 1090
A1 (594 x 841)
£ 98
£ 336
£ 780
A2 (420 x 594)
£ 75
£ 252
£ 600
A3 (297 x 420)
£ 55
£ 192
£ 440
A4 (210 x 297)
£ 30
£ 104
£ 230
Superchrome gives you the opportunity to choose the images or paintings or artworks you need to print. Our large canvas print is an ideal way to catch the attention of visitors in trade shows, galleries exhibitions, promotional events and museums. The large canvas print also makes a perfect gift idea. You can avail canvas prints of various sizes and shapes based on your requirement.
Our expert artists and designers, who have years of experience in the digital printing industry strive hard to achieve customer satisfaction by furnishing outstanding printing services. To view our fascinating collections of large canvas print, have a good look at our website www.superchrome.co.uk. We promise you that our gallery will amaze you at the first glance.
For placing your precious orders, you can contact us either through our toll-free number 020 7237 9333 or mail us at sales@superchrome.co.uk. Our customer service always waits for your calls.

CONTACT SUPPORT
Every file that you upload will
be managed by an account
representative to ensure that
your order receives the
attention it needs.