High Resolution Scans
Superchrome is the leading large format printing company and suppliers of everything you have ever needed for your exhibition, seminar and trade fair. Our high resolution scans are popular with art galleries, advertising agencies, artists, businesses, and individuals.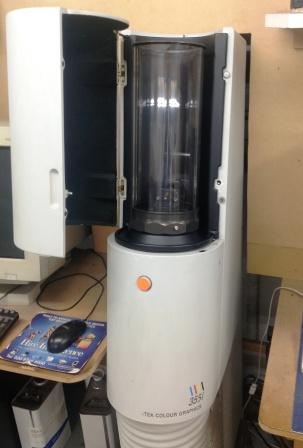 Have you lost or mislaid your original business graphics image files? We can scan your poster or leaflet and create a new image file for you. High resolution scans are ideal for artists who need a print run from a drawing or painting or wish to display copies at an art gallery. Do you wish you could print extra copies of that old photograph or negative? Now you can with our top of the range high resolution scanners. You will be impressed with your high resolution scans.
Large Format High Resolution Scans
Superchrome will scan your image using a pictochrome or a drum scanner. This produces a high resolution image that can be saved on to a CD. High resolution scans can be taken from negative, photograph, printed material like leaflets and posters and any artwork. We will produce fine detailed 8,000 to 11,000 dpi images, and the most vivid colours even in large format printing. We can print black and white images from your artwork.
We Will Digitally Print High Resolution Scans
Superchrome offers a specialist design service. We can retouch your images, restore them and we are experts at colour matching. High resolution scans are digitally printed onto your choice of substrate.
We have wide choice of printed options for your high resolution scans. We can print them from A4 to large format sizes on a choice of substrates such as blue backed or standard posters, artist grade canvas or polyester canvas for backdrops. We can print onto PVC vinyl for banners or self-adhesive vinyl to create a stunning original window display. Call our design team to discuss the best substrate for you. We also have a wide range of finishing options such as adhering the print to Foamex and acrylic, hanging, matte and gloss laminate, sprays, and anti graffiti laminate.
Order your High Resolution Scans today
Thank you for visiting Superchrome. We look forward to helping you design your order.
Please contact Superchrome in any of the following ways:
Superchrome's team of technicians are ready and waiting to scan in high resolution.
CONTACT SUPPORT
Every file that you upload will be managed by an account representative to ensure that your
order receives the attention it needs.