Exhibition Signage
Superchrome are the industry experts in exhibition signage. We use large format HP printers and the best quality UV inks to print your signage. You can be confident your signage will be long lasting, because it will not fade under bright indoor lighting or sunlight due to our extra durable inks and high quality materials.
Don't lose out to your competition. Superchrome's exhibition signage will direct customers to your exhibition stand. Customers will instantly see your fantastic sign showing your company name, logo and graphics. They will be attracted to the bright colours and modern design.
Are you running an exhibition? Use large format exhibition signage to direct customers to your exhibition so they do not get lost or turn up late.
Exhibition Signage Can Be Printed On a Variety Of Substrates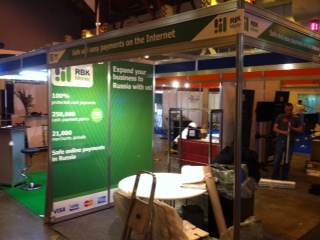 Exhibition signage can be printed up to any size. We print on a variety of substrates, such as adhesive vinyl that can be adhered to any smooth surface, paper and polyesters for short term use or PVC and vinyl for long term use. We can print onto lightweight foamex or mount onto MDF. We also print PVC banners, building wraps, canvas prints for exhibition use and duratrans. Your signage can be hung inside or outside too.
It's easy to upload your graphics to our website – just click on 'upload artwork' on the top right menu. We also have a graphic design team if you wish us to design your signage. Your signage can be made to any specification and we can provide optional lighting and stands.
We Have a Stand For Your Exhibition Signage
We supply a variety of exhibition stands to meet your needs and a full range of exhibition products to complete your display. Visit our one stop exhibition shop to see what else we can supply or call us today.
Superchrome has a swift, efficient and reliable installation and removal service for your exhibition signage. Contact our representatives for further information.
Order Your Exhibition Signage Today
Please contact Superchrome to discuss your order. We are happy to help if your order is out of the ordinary – we love a challenge.
Please contact Superchrome in any of the following ways:
Thank you for visiting our website. Superchrome is waiting to install your exhibition signage.
CONTACT SUPPORT
Every file that you upload will be managed by an account representative to ensure that your
order receives the attention it needs.