Display Boards
Superchrome is the industry leader in the manufacture and supply of all your trade show and exhibition display boards and stands. We are specialists in large format printing and use the best HP printing technology. We print using vivid coloured inks onto our most popular display board, foamex. Foamex is an extremely rigid, yet light PVC foam board. We offer many other types of displays and exhibition stands in addition to large format printing on a huge range of substrates.
Display Boards Make Your Business Stand Out From The Rest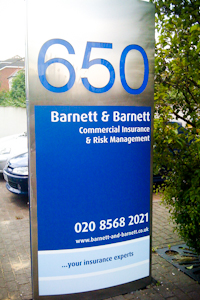 Our display boards are just the thing you need to display your company graphics at trade shows and exhibitions or even seminars. We want your company to stand out from the competition. Displays are one of our most popular products and we have a wide range of clients who regularly use them at museums, trade shows, exhibitions, seminars, sporting events, advertising agencies, art galleries and retail shops.
Durable And Cost Effective Display Boards
Foamex display boards are long lasting and are designed to be reused; this makes them a superb cost effective business solution. Our display boards are very versatile and are light enough to transport to your exhibition or trade show.
Plenty Of Choice With Superchrome Display Boards
There is more choice with Superchrome, because we enjoy working with custom orders and aim to make your display even more outstanding. Choose from foamex display boards, foam core or PVC. Are you looking for a modular display board or one that folds? Do you want a magnetic display or one with Velcro for easy graphic changes? We can also supply and print curved displays and we provide a variety of stand options. We can even laminate them.
We will print your business graphics, including your company logo onto your displays. All you have to do is upload your artwork to our website and fill in your details.
Order Your Display Boards Today
Expect durable, high quality, display boards from Superchrome. We aim to print and deliver super fast. Please contact us to discuss your custom project. Our team of designers are waiting to help you with your order.
Please contact Superchrome in any of the following ways:
Superchrome is waiting to make your event one to remember.
CONTACT SUPPORT
Every file that you upload will be managed by an account representative to ensure that your
order receives the attention it needs.