PHOTO PRINTING
WHAT IS PHOTO PRINTING ?
Superchrome is one of the UK's leading suppliers of
photo printing
services, offering high quality digital printing for commercial and domestic applications in black and white or full colour. The service we provide goes beyond basic digital
photo printing.
We specialise in the supply of large format print such as canvas prints, poster prints and acrylic prints. The most commonly requested print sizes include A1, A0, 1500x1200, and 2000x1000. However we can supply custom sizes on request including extra wide format
photo printing
up to 2m x 3m provided the image submitted has sufficiently high resolution.
What we can print from
Superchrome offer a photo printing service from existing prints, digital camera images, original artwork, film negatives or slides. We have a drum scanning facility that turns non digital images, prints and transparencies into high resolution scans which can then be printed on your choice of substrate. Our scanning process is quick, efficient and cost effective.
Superchrome photo printing services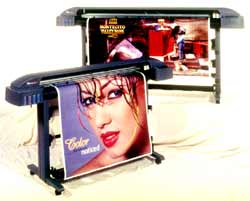 At Superchrome, we offer a variety of tailor-made printing solutions to suit our clients' needs.
Photo printing for professional photographers
Superchrome can offer top quality high definition
photo printing
of digital images. This service is aimed at professional photographers and galleries looking for custom prints, who can rely on us to provide superior results at an affordable price.
Our photo and image printing services includes full colour printing, black and white print, photo to canvas, acrylic printing and photo print on high quality matt or gloss photographic paper.
Photo printing for home or workplace
Digital Photo Printing Services
With the advent of digital technology, many people have been motivated to digitize old photographs and convert them to large format prints and thereby relive old memories. Superchrome's photo printing service is an exciting option to transform your old photographs into stunning contemporary posters or canvas prints, giving them a whole new life. Any old photograph in black and white or colour can now be printed onto your choice of substrate:
Canvas - a unique way to have personalised unique artwork for your home or office, reinforce brand image or create ambiance by turning photographs or digital designs into top-quality wall art. They also make original birthday gifts for your loved ones which will be treasured for many years and are a great means of commemorating a special event such as a, wedding day, new baby or anniversary.
Paper - posters are a low cost alternative to canvas prints for decorating a home or office with photographs or original artwork. Old black and white photographs look particularly effective for a modern take on nostalgia when printed on large format photographic grade gloss or matte paper.
For more information, call 020 7237 9333or email: sales@superchrome.co.uk
GRAPHIC FILE REVIEW
Every file that you upload will
be managed by an account
representative to ensure that
your order receives the
attention it needs.