Digital Prints Online
We are a large format digital printing company, using the best HP printing and ink technologies. This means your digital prints online will be the best quality you can imagine.
Superchrome's digital prints online ordering service has become even easier! All you have to do is click on upload artwork on the top right of our website, fill in your address and phone number details on the small form, add any extra instructions such as size, finish and substrate. If we have any questions or suggestions to improve your order, we will call you back.
We offer a fast turnaround service, so you will not have to wait long to receive your prints. Satisfaction is always guaranteed.
Digital Prints Online for Business and Home Use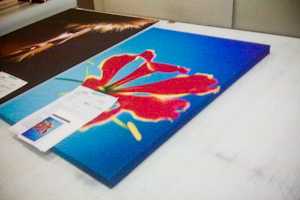 Digital prints online are just the thing for both home and business use. Are you planning an exhibition? We can print your images on large format displays such as canvas and fabric for your exhibition display stand. Do you need a run of prints to display at an art gallery? We can print your images on canvas or large format photo paper. We can also print banners for indoor and outdoor use.
Choose Digital Prints Online For a Fast Printing Service
When we receive your digital prints online, we will print your image onto professional Kodak paper immediately. Choose from matte, gloss or satin. We have a range of finishes to choose from such as framing and laminating. If you wish your photo to be printed on another type of substrate, we have a massive range of choice from Foamex, fabric, canvas, acrylic, PVC and mesh. With each substrate there are even more options such as stretched or unstretched canvas and a range of sizes. Let us know what you want and we will do it – today!
Order Digital Prints Online Today
It is so easy with our new digital prints online service! Upload your image to our website or call us to discuss a bulk order or a customised order. We have a team of graphic designers ready to speak to you. We can always find a solution to your design problem.
Please contact Superchrome in any of the following ways:
Thank you for visiting us. Superchrome looks forward to working with you.
CONTACT SUPPORT
Every file that you upload will be managed by an account representative to ensure that your
order receives the attention it needs.