Digital Imaging Service
Superchrome are industry specialists in large format printing. Based in London, UK, we cater for all your exhibition needs. Customers use our digital imaging service worldwide to print graphics onto canvas or fabric exhibition displays, indoor and outdoor banners and building wraps.
Are you a photographer or an art student? Our digital imaging service is exactly what you need. All you have to do is upload your image to our website and we will print multiple copies for you. The digital imaging service is perfect if you wish to print professional, high quality fine art prints from your images to show at an art gallery or exhibition.
We can print your digital images or fine art onto large format acrylic or canvas for that extra wow factor.
Superchrome's Digital Imaging Service Gives You the Choice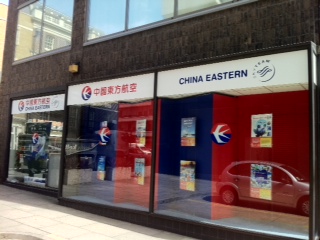 Sizes start from A5. Choose from gloss, matte or satin photo paper. We use Kodak photo paper and the finest HP printing technology to ensure the image is the best quality. The image will be sharp and long lasting due to the use of high quality UV inks – we want to make sure your print will not fade in sunlight or under strong exhibition lighting. Our digital imaging service is the best in the world.
Digital Imaging Service Optional Extras
Choose from a variety of digital imaging service optional extras with Superchrome. There are many styles to choose from such as single images, doubles and quads, a filmstrip effect or a collage of twenty images. Go large and join more than one large format image together using our fabric display stands. You can even decide to use colour or go monochrome for that extra modern look.
Photo paper prints can be mounted, laminated or framed to prevent damage. Large format printing of your images can also be put onto Foamex – a lightweight board that can be attached to the wall with Velcro strips or double sided tape.
Use Superchrome's Digital Imaging Service Today
If you have a custom order you wish to discuss with us, please contact using the options below. We will get back to you immediately. Our team of graphic designers are waiting to help you customise your exciting, new project. Call us today.
Please contact Superchrome in any of the following ways:
Superchrome is waiting to hear from you. Thank you for visiting our website.
CONTACT SUPPORT
Every file that you upload will be managed by an account representative to ensure that your
order receives the attention it needs.