Digital Colour Printing UK
Digital Colour Printing UK
Let your imagination run wild with digital colour printing UK. Upload your own digital camera images to create stunning visuals for your home, office or friends or choose from our online gallery. Are you a business looking to decorate your walls and offices with colour? Choose Superchrome, based in London with offices all over the world and a vast amount of experience in large format printing. We print for everyone. Do you need some stunning signage for your exhibition, trade show or seminar? Superchrome is the expert in providing all your exhibition needs under one roof.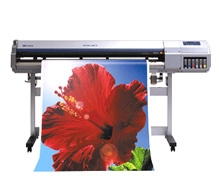 Digital Colour Printing UK with a lot of variety
We print onto all substrates. If you are looking for beautiful canvas digital colour printing UK for your home, we have all types of canvas available including 100% cotton canvas and heavyweight artist grade canvas. Heavyweight canvas is fantastic for replicating that museum piece of art and we even provide a free colour matching service. Do you need signs, posters and displays for your exhibition? We print straight onto Foamex to create long lasting signs, which can be recycled or reused. Foamex is light enough to be portable and strong enough to last – it is often used on hoardings at construction sites for advertising. We print your business graphics onto brochures, posters, blue backed paper, graphic paper, foil, film and PVC banners.
Digital Colour Printing UK Technology with Superchrome
Our HP printers are the latest technology to ensure digital colour printing UK is the best in the business. Eco-friendly inks are used to ensure that print looks good on all types of substrates. Digital printing ensures that the quality is of the highest, with the finest detail. Choose any size of PVC or Mesh banner and we will print it. Contact us for more details and for a free quote on any item of digital colour printing UK. Custom orders are our speciality.
Order your Digital Colour Printing UK today
Thank you for visiting Superchrome today. We look forward to helping you with your order. We are happy to help with any size custom order.
If you have any questions, please contact Superchrome in any of the following ways:
Superchrome is waiting to send your digital colour printing UK as fast as you need.
CONTACT SUPPORT
Every file that you upload will be managed by an account representative to ensure that your
order receives the attention it needs.