Digital Colour Copying Service
Digital Colour Copying Service
Superchrome is the number one large format printing company based in central London, UK. We are famous for the manufacture and supply of products for all your exhibition needs. We also supply a fantastic digital colour copying service.
Do you need a large print run of brochures or leaflets for your exhibition, museum, or art gallery? Our fast and reliable copy service is just what you need. Do you need that book, poster, presentation transparency or report printed? We can do it. If you had something else in mind, please call us. We love custom orders.
Superchrome's Digital Colour Copying Service Is Fast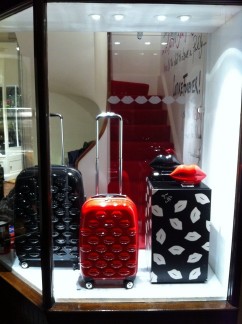 Our digital colour copying service is ideal if you need your leaflets in a rush. Our copying technology is high speed so we can deliver your leaflets in time for your deadline. Even though we run a quick service, our copying is excellent quality due to our top of the range photocopiers and scanners.
Fine Tuning Your Digital Colour Copying Service
We use the best quality papers, inks and technologies at Superchrome. We are happy to take on any custom project. We can help with the design of your graphics and are experts in restoration and retouching. Can you imagine your copies looking even better than the original? Choose from single sided or double-sided copies. We can reduce or enlarge and change your prints to full colour that will impress you with their clarity.
High Resolution Digital Colour Copying Service
Would you like an even quicker service? We accept digital files! If you upload them directly to our website, we will scan them in and print out multiple copies for you. We can print the image on a variety of substrates and on any size. Prints will be sharp or shaper than your original. We offer a digital colour copying service in A4 and A3 sizes on paper up to 250gsm.
Cost Effective Digital Colour Copying Service
Superchrome's digital colour copying service is a fast and low cost solution. Contact us today and we will give you a quote. We know you will be pleased with the results.
Order Digital Colour Copying Service Today
Are you ready to order, would you like help uploading a graphic or do you wish to get expert advice from us regarding a custom order?
Please contact Superchrome in any of the following ways:
Superchrome is looking forward to speaking to you.
CONTACT SUPPORT
Every file that you upload will be managed by an account representative to ensure that your
order receives the attention it needs.