Digital Camera Printing
Is your laptop or camera memory card full of photos that are screaming for release? They need to be printed otherwise they will be forgotten. If your image files are not backed up or printed you might lose them forever. Quick! Go and back up your laptop. Now look through your photos and see what you have. You might find some old snapshot gems or photos that you had always meant to enter into photographer of the year competition. Now you can set them free with digital camera printing at Superchrome.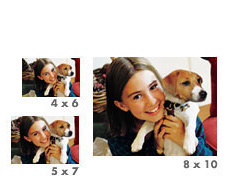 Digital Camera Printing sets free your photos
Superchrome's high quality digital camera printing is affordable for everyone. We are a large format printing company and therefore can print to any size and on any substrate.
Canvas is a popular choice for digital camera printing. It gives a three dimensional effect to printed photographs when stretched over a quality wooden frame. Choose from matte or gloss 100% cotton canvas. Print four or more for a discount. These make superb gifts for friends and families. Each canvas can be sprayed with varnish to enhance the print and ensure it lasts evens longer. Ask Superchrome for framing options, too.
We offer digital camera printing on photographic paper in gloss or matte, posters, banners in all grades of PVC, mesh banners, flag banners, backlit displays, heavy weight canvas, Foamex, exhibition graphics and floor and wall self adhesive vinyl.
We even print onto fabric canvas material for backdrops – ideal for stage backgrounds.
We can print to any size. Ask us for more details.
Digital Camera Printing Instant Upload and print with Superchrome
Upload your digital camera images by selecting upload artwork from our website or email Superchrome at the address below. Add your details, name, address and phone number so that we can contact you. It is easy to order with Superchrome and you can expect a fast turnaround for all your digital camera printing.
Order your Digital Camera Printing today
Thank you for visiting Superchrome today. We look forward to helping you with your order. We are happy to help with any size custom order.
If you have any questions, please contact Superchrome in any of the following ways:
Superchrome is waiting to send your digital camera printing in an instant.
CONTACT SUPPORT
Every file that you upload will be managed by an account representative to ensure that your
order receives the attention it needs.