Digital Art Printing
Go digital with Superchrome, the leading digital art printing company in the UK and worldwide. We cater for everyone, so whether you are a business, artist or an individual we will be happy to help you with your digital art printing order. Digital art printing uses the latest technologies to achieve the best results. There is no need to imagine stunning visual effects on paper. Superchrome large format printing enables you to achieve amazing colours and fine details on all types of substrates.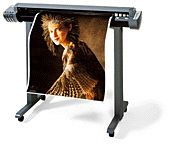 Digital Art Printing for Artists and Photographers
All you need to do is send in your digital art image and we will get to work on colour matching to perfection. It is easy to order printing with Superchrome, because you can now upload your camera images via our website or by email if you prefer.
Artists and photographers return to Superchrome whenever they need digital art printing with excellent results and a fast service.
Digital Art Printing are Cheap with Superchrome
Large format printing is cost effective with Superchrome, because it will not break your bank balance. Order four or more prints or ten or more and you will instantly notice the price difference. Choose from a selection of substrates to suit your needs. Artists and photographers enjoy seeing their images onto canvas. Choose from different canvas grades, fabrics, posters, graphic papers, foil in silver or gold, different grades of PVC for fantastic indoor and outdoor banners and self-adhesive vinyl. Most substrates are offered in matte or gloss and can be sprayed with a colour varnish or left natural. We also laminate to provide the best durability for your digital art printing. Canvas prints can be stretched or unstretched and framed if you desire. As you can see all our printing is fully customisable.
We provide banner stands for all your exhibition needs.
Order your Digital Art Printing today
Thank you for visiting Superchrome today. We look forward to helping you with your order. We are happy to help with all sizes of custom order and our graphic design team can help design your company graphics.
If you have any questions, please contact Superchrome in any of the following ways:
Superchrome aim to send your printing within 48 hours or less.
CONTACT SUPPORT
Every file that you upload will be managed by an account representative to ensure that your
order receives the attention it needs.