Colour Digital Printing
Superchrome uses the latest technologies to digitally print your graphics. We cater for all customers from business, home, interior designers, artists and art galleries to large corporations and advertising agencies. We are the leading colour digital printing company worldwide and we have offices in the centre of London. Our graphics design team are always ready and willing to help discuss your printing needs.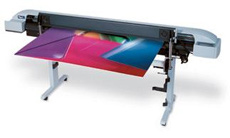 Colour Digital Printing Custom Orders
We can order in any substrate and source the more difficult to find materials for your printing. If you have an exhibition, trade show or sporting event coming up soon, we can help you by delivering your colour digital printing to your exhibition. If you need banner stands, we stock portable banner stands for your exhibitions to make it easy for you on the day.
Order PVC banners, cheap canvas prints, banner stands, exhibition panels, floor graphics, window graphics, backlits, posters, blue backed posters, graphic posters, fine art prints, drum scanning, modular displays, and paper colour digital printing from Superchrome.
Colour Digital Printing onto Foamex for Greater Impact
We can print graphics directly onto Corex or Foamex. This is ideal for use in exhibitions and it can used again and again or recycled. Foamex is often used at construction sites and hoardings for advertising purposes. Choose a PVC banner for indoor or outdoor use or a mesh banner to hang onto a building. Colour digital printing with get your brand name noticed in an instant.
Colour Digital printing for Quality and the Finer Detail
Our range of digital printers includes the HP Designjet series of wide format printers. They enable Superchrome to digitally print the image directly from the computer to ensure the best quality and superfine detail.
We use the best eco-friendly UV HP inks for colour digital printing. The colours will be of the deepest tones and the best contrast. Superchrome use colour at its best.
Order your Colour Digital Printing today
Thank you for visiting Superchrome today. We look forward to helping you with your order. We are happy to help with any size colour digital printing order.
If you have any questions, please contact Superchrome in any of the following ways:
Superchrome is waiting to send your business or home prints within 48 hours.
CONTACT SUPPORT
Every file that you upload will be managed by an account representative to ensure that your
order receives the attention it needs.