Cheap Digital Photo Printing
Cheap Digital Photo Printing
Don't let the word 'cheap' put you off. Superchrome may be cheaper than other printing suppliers, but we still use the best quality materials for all large format printing. Superchrome is a leading cheap digital photo printing company and supplier for all your exhibition and trade show needs.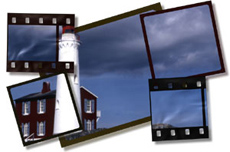 Cheap Digital Photo Printing in Large Format and High Resolution
Superchrome offer large format printing at extra low costs. Our cheap digital photo printing service is ideal for photographers and artists. We offer a buy in bulk service for those limited edition prints. Prices go down the more you order, starting at four or more.
Cheap Digital Photo Printing at Superchrome
Choose Superchrome for the finest cheap digital photo printing of your images. Do you have a favourite photograph that you wish to transform onto a stunning canvas? Our high quality 100% cotton canvas can be finished stretched or unstretched. We print onto all sizes of canvas, starting at the smallest size of A4, and the largest is A20 or go larger to 2m x 2m.
We print onto all substrates including graphic papers, photographic paper, foils, and aluminium composite. We will print your image onto any material. If you wish to have an image printed onto Foamex for extra strength, Superchrome will do this. It is perfect for exhibitions, trade shows and sporting events. One of our most popular products is large format cheap digital photo printing onto a variety of PVC banners.
Cheap Digital Photo Printing is Simple to Order with Superchrome
It is easy to order cheap digital photo printing with Superchrome. All you need to do is upload your photographic image through our website and specify the size and the substrate that you need. Select gloss or matte, framed, stretched or unstretched. Astonish your friends and family with cheap digital photo printing that does not hurt your bank balance. They will cherish it for years.
Order your Cheap Digital Photo Printing today
Thank you for visiting Superchrome today. We look forward to helping you with your order. Our friendly graphics team are always happy to help with custom orders.
If you have any questions, please contact Superchrome in any of the following ways:
Superchrome is waiting to send your cheap digital photo printing fast!
CONTACT SUPPORT
Every file that you upload will be managed by an account representative to ensure that your
order receives the attention it needs.