Canvas Photographic Prints
Canvas Photographic Prints
Share your art and make people smile. Do you have a favourite family photo? Superchrome has some brilliant ideas for superb gifts for friend and family. Why not print multiple copies of your family photo, gift-wrap it and give to friends and family members for Christmas presents. Canvas photographic prints make a gift that everyone will love and value for years to come.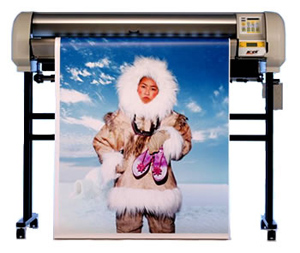 Canvas Photographic Prints is the Perfect Solution for Art
Do you need art to adorn your bare office walls or home walls with art? Why not ask Superchrome to print fantastic artistic canvas photographic prints? Superchrome, the leading canvas photographic prints and exhibition supplier source the highest quality materials and substrates. We use top quality cotton canvas in satin for shine or matte. Our printers are the latest HP technology so that you will notice the fine printing and detail on your canvas photographic prints.
We can supply your prints stretched or unstretched and finished with colour varnish sprays.
Only the Best Canvas Photographic Prints with Superchrome
Superchrome only use the best materials and UV inks to ensure your canvas will stand the test of time. Our inks will stop your canvas photographic print from fading in sunlight and the colours will always be bright and realistic.
Order Canvas Photographic Prints with Ease
To order online it really is a simple process.
Click on the 'Upload Artword' menu at the top right of the screen
Fill in your personal details and upload your files.
Add any extra notes regarding your order, such as number of canvas photographic prints, size, framed, stretched, matte or satin canvas. Let us know if you need our design service or if you want customer services to call you back.
Superchrome will confirm your order, print your order and post.
Your order should arrive within 48 hours.
Order your Canvas Photographic Prints today
Thank you for visiting Superchrome today. We look forward to helping you with your order. We are happy to help with any size custom order. Our canvas photographic prints design service is only £95!
If you have any questions, please contact Superchrome in any of the following ways:
Superchrome is waiting to send your canvas photographic prints within 48 hours.
CONTACT SUPPORT
Every file that you upload will be managed by an account representative to ensure that your
order receives the attention it needs.