Canvas Onto Print
Are you searching for the best quality in canvas onto print? Superchrome, based in London, UK will put canvas onto print all over the UK and the world. We offer a fantastic price reduction. Buy in bulk and the savings begin as soon as you order four or more. This deal is perfect for everybody. Artists can now produce limited edition prints for less money and people looking for gifts can now buy their whole family that special canvas onto print that everyone can savour for years to come. Canvas is a great investment for all.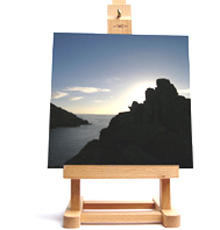 Enjoy Canvas onto print as if it is an Old Master
Our HP Designjet printers ensure that your print sparkles for years. We use eco-friendly UV inks. Our customers enjoy seeing their photographs and designs on canvas. Ask Superchrome about our online gallery, where you can select a scenery image, animal images or a famous painting to adorn your walls.
Our colour matching and HP inks make it very difficult to see the difference between the original and the copy. Amaze your colleagues and friends.
Upload your Image and see Canvas onto print work for you
Now you can upload your images to our website. Upload and fill in the easy form and add your requirements. We accept most types of images, but do enquire if you have any problems. We print on all sizes. Select your size and amount of canvas onto print from our website for an easy service.
We cater for everyone. If you are a business wishing to brighten your corridor walls, someone looking for a special gift for a loved one, or an artist or photographic artist – we will put your canvas onto print.
We offer a range of finishing services, from finishing sprays, a selection of canvas types including gloss or matte, framing and mounting is available too.
If you are struggling with design, let our team of graphic designers help to customise your order. Delivery is super fast.
Order your Canvas onto print from Superchrome today
Thank you for visiting Superchrome today. We look forward to helping you with your order.
If you have any questions, please contact Superchrome in any of the following ways:
We are looking forward to creating your unique canvas onto print.
CONTACT SUPPORT
Every file that you upload will be managed by an account representative to ensure that your
order receives the attention it needs.