Building Wraps
Superchrome, based in London, UK is the leading large format printers and exhibition specialists. We manufacture and supply top quality exhibition products worldwide. We enjoy a challenge so if you have a custom project we would love to get involved.
Our building wraps are large format banners, which can be hung on shops, offices and any building. A building is advertising space just waiting to be used! Wraps are ideal to advertise your company name and phone number. The graphics will be bold, the text will be huge and people will see your message for miles.
Top Quality Mesh Building Wraps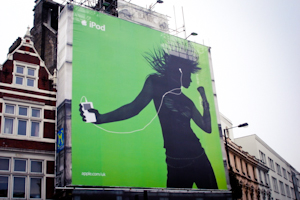 Superchrome's building wraps are made from top quality PVC Mesh. The mesh has tiny perforations to allow air to flow through the banner. This helps to reduce the load on the building and the strain on the banner and is perfect for high wind areas.
Building wraps have multiple uses. They cover unsightly wooden hoardings, inform passers-by about the work in progress, and are a low cost advertising solution. For example, if the hoardings are hiding building work, the wrap is ideal to advertise property development, how the completed project will look as well as advertise phone numbers so that potential buyers can call to call to view a property.
Hang wraps on scaffolding to advertise the architect and the building company.
Use at sporting events to protect customers from wind and advertise at the same time. Perfect if your event is shown on television.
Customise Building Wraps
Our building wraps are made with top quality, strong and fire resistant PVC mesh. They are built to last and there are a variety of options. Each banner can be up to 5 meters wide, but we can stitch multiple banners together to create one huge one. Upload your artwork to our website for a super fast printing service. Add double stitch hems, and reinforced eyelets or pole pockets if you choose not to hang your banners.
Printing Graphics on Your Building Wraps
Superchrome's building wraps are printed using eco solvent UV inks for brilliant high-resolution quality to ensure the colours will not fade. Choose from full colour or monochrome graphics. We will print any graphics you choose.
Order Your Building Wraps From Superchrome Today
We install building wraps worldwide and offer a safe installation and removal service to all our customers.
Please contact Superchrome in any of the following ways:
Superchrome is looking forward to speaking to you.
CONTACT SUPPORT
Every file that you upload will be managed by an account representative to ensure that your
order receives the attention it needs.