Art Prints
Welcome to Superchrome, the home of top quality Art Prints in the UK. Superchrome, based in London is famous for art prints, banners and anything to do with exhibitions and exhibition displays. Did you spot any banners or large format signs when you watched the Olympics 2012? Superchrome probably created those banners and signs for Olympic customers.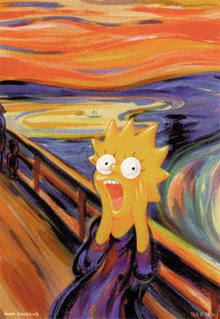 All our prints are of the highest quality, because we use the latest HP technology and top quality substrates.
Art Prints for Artists and Photographers
Superchrome's customers range from Artists, photographers, museums and art galleries. Art prints are fantastic to display your artwork in a gallery. Prints are perfect to sell to customers and you could make them into limited edition print runs, too. Artists often do this and sell the original at a much higher price. It is a great way for artists and photographers to make extra income.
Art prints are Cheap with Superchrome
The more prints you order, the cheaper it becomes! Superchrome can print large format prints on a range of substrates. Choose from a range of canvas materials from artist grade canvas, canvas materials used to create backdrops at theatres or bags and clothing. We print on vinyl, quality papers, blue backed paper for posters, poster board and foam core for a longer lasting poster. Choose top quality photographic paper for your artistic photograph art prints. Our most popular choice for art prints are photographic paper and canvas. All our prints look so close to the original that you will struggle to tell the difference.
If you wish to order prints from your original artwork, Superchrome will scan the original in and print top quality art prints.
Order your Art Prints today
Thank you for visiting Superchrome today. We look forward to helping you with your order. We are happy to help with any size custom order, big, medium or small.
It is easy to order art prints with Superchrome. If your image is on your camera card, it is possible to upload the file via our website and fill in the simple online form with your requirements and contact details.
If you have any questions, please contact Superchrome in any of the following ways:
Superchrome is waiting to send your prints within 48 hours.
CONTACT SUPPORT
Every file that you upload will be managed by an account representative to ensure that your
order receives the attention it needs.