Art Print Online
Superchrome are the leading suppliers of all types of exhibition and trade show equipment including modular displays, stands, furniture and large format printing of signs, banners and artwork. We manufacture and supply banner stands to the UK and worldwide.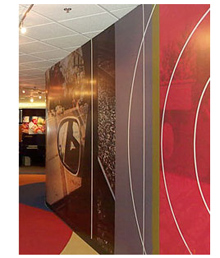 Art Print Online is Easy and Fast and available Worldwide
We offer a fast turnaround service for your art print online. Upload your digital images to our website, fill in the details for your order and we will start printing your uploaded artwork or images straight away. We have a 24-hour helpdesk so we are available around the clock, wherever you live in the world. There's no need to wait.
Art Print Online on Graphic Paper, Canvas and many more
Are you looking for stunning art prints from professional printers? You have come to the right place. We print onto top quality substrates using UV inks to ensure your print does not fade.
We print on many substrates. The most popular for art print online is canvas. Choose from artist grade canvas, polyester canvas to create bags and backdrops for theatre and studios, heavyweight canvas for fine art print online. Are you an artist or do you need a copy of a masterpiece? We can print copies of your original art onto canvas or graphic paper. Are you a photographer? We print copies on photographic paper.
Art Print Online Finishes Make Your Print Shine
We have a range of finishing options such as mounting your art print online onto a board called Foamex. This is a popular way to make your print last longer and it is perfect to give it a three dimensional look. Laminate or add acrylic to add extra shine. Another option for art print online is to print onto duratrans and use backlighting to make your print stand out and be noticed by many potential customers. This is ideal for advertising, too.
Order your Art Print Online today
Choose from our online gallery of images at request or source your own images and upload to our website. If you need further help, please contact us.
If you have any questions, please contact Superchrome in any of the following ways:
Superchrome is waiting to print and send your art print online in an instant.
CONTACT SUPPORT
Every file that you upload will be managed by an account representative to ensure that your
order receives the attention it needs.