Art Print For Sale
Superchrome, UK and worldwide, are a leading large format printing company that specialise in exhibition supplies and superb art prints. Our art print for sale is of the highest quality and can be printed on any substrate that you choose. Art prints are ideal for artists, art galleries, museums, exhibitions, trade shows and seminars.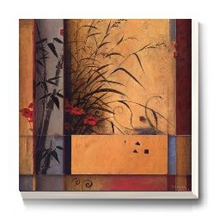 Choose an art print for sale for your home, office or any bare wall. They are perfect for homes and businesses alike. Choose from our online gallery of classic, modern and scenic images or use your own digital image, photo negative, slide or original artwork. We can scan in any original art print and print it again and again.
High Quality, Durable, Colourful or Black and White Art Print For Sale
Superchrome guarantees that you will be pleased with the results. We use the best in high quality HP Designjet printers so that all our art print for sale will look as colourful as the original image or artwork. We use durable UV inks to ensure art print for sale will not fade in sunlight and the colours will be as deep and bright as the day you received it. We even have a colour matching service so that the print will look identical to your original artwork. If you prefer we can print in colour or monochrome. The choice is yours.
Any Substrate Art Print For Sale
All our art print for sale can be printed on a variety of substrates including high quality stretched or unstretched canvas, posters, foamex, graphic paper, self-adhesive vinyl, photographic papers and even strong 440gsm PVC banners.
We have a range of finishing options such as matte and gloss, sprayed with varnish, laminated, foamex, corex or aluminium composite material backing. We can put posters or photographic paper behind acrylic and laminate to ensure extra durability. We even have backlits or lighting options for any art print for sale.
Please contact Superchrome to discuss your needs. We will be happy to help with any element of your order.
Order your Art Print For Sale today
We look forward to helping you with your order. If you have any questions, please contact Superchrome in any of the following ways:
Superchrome is hoping to help with your art print for sale orders.
CONTACT SUPPORT
Every file that you upload will be managed by an account representative to ensure that your
order receives the attention it needs.