Art Deco Poster and Art Deco Prints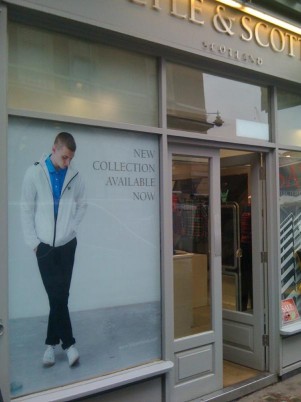 Do you want to transform or enhance the appearance of your room, office or any interior with elegant and exotic art déco paintings? Then you have come to the right place. Here at
Superchrome
we can provide beautiful and affordable Art Deco paintings as posters and prints. We are a highly reputable
large format digital printing
firm providing a wide variety of exhibition display and graphic solutions.
Art Deco posters
and
Art Deco print
services are one of the many specialized
poster printing services
offered at
Superchrome
.
London Art Deco Posters and Art Deco Prints
Art Deco poster and print
s are great for adding a personal touch to any interior. Art Déco paintings that evolved during the 1920s and 1930s have become popular decoration options. They feature bold modern color, abstract shapes and unique contemporary designs. Main themes of these paintings are primitive arts of Africa, Egypt, or Aztec Mexico; technical and aerodynamic designs of the Machine Age as well as streamline technology elements such as modern aviation, electric lighting, the radio, and the skyscrapers.
At
Superchrome
, we offer
Art Deco posters and prints
in various styles and sizes, all at amazingly affordable prices. We have the capability to produce from individual to multiple Art Deco posters and prints utilizing exacting standards and superior materials. Using high definition prints and high resolution inks, we can reproduce stunning Art Deco posters and prints according to the tastes and preferences of our customers. We can make brilliant and long-lasting Art Deco posters on both heavy and light canvases, in either matte or semi-gloss finish.
We can also work on a specific theme or atmosphere of your choice to create customized Art Deco posters and Art Deco prints. Framing services are also available. In our in-house gallery, we offer thousands of Art Deco images of different subjects and themes to choose from. Our Art Deco painting collections include paintings of famous Art Deco artists.
Get in touch with us to discuss further details about our
Art Deco posters
and
Art Deco print services
. You may contact us with your requirements through telephone, e-mail, or use our 24/7 live chat facility to chat with us.
Are you interested in knowing more about our services in
Art Deco posters and print
and other areas of specialization? Then visit our website www.superchrome.co.uk. Talk to our customer representatives for detailed information in
Art Deco posters and print
. Contact us
020 7237 9333
or fax
020 7237 9444
or email:
sales@superchrome.co.uk
.
CONTACT SUPPORT
Every file that you upload will
be managed by an account
representative to ensure that
your order receives the
attention it needs.