4 Colour Poster Printing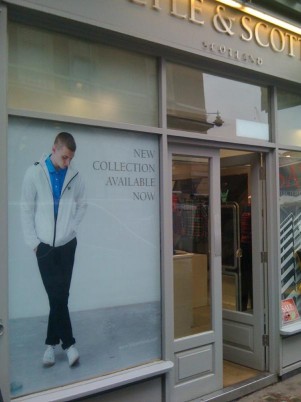 If you want your posters to be visually appealing and attention grabbing, then avail of high quality
4 color poster printing
service from
Superchrome
. We are a UK based leading large format
digital printing company
specializing in printing posters, brochures, flyers, presentation folders, postcards, business cards, and more.
4 color posters are effective tools to promote your product or service. As
4 color poster printing
is not expensive, it has become the first choice for advertising and promotional purposes. Compared to full
color poster printing
, 4 color poster printing is more practical. It requires less effort, time and financial resources.
London 4 Colour Poster Printing Services
Superchrome
is the best place to avail of affordable 4 color posters to suit your requirements. The
poster printing services
service we provide is the best and most reliable in the printing industry. We treat every 4 color poster printing project individually with personal attention and care. Our
4 color poster printing
services are compatible with any type of poster printing needs.
By combining the latest technology and professional expertise in the field of
4 color poster printing
, we can make stunning 4 color posters that bring life to your presentation and certainly create a good impression on your potential clients. We use CMYK color technology and processes and quality print materials. We have high definition 4 color printers, 4 color digital presses and inks to provide you with full color and brilliant posters in great quantities.
Depending on your preference, we can print 4 color posters on a variety of printing materials in different sizes. Our clients can choose from glossy or matte textured papers, vinyl and canvas for their
4 color poster printing
needs. We also apply varnish or aqueous coating on 4 color posters for more print specification upon request.
If there are any questions or concerns about our
4 color poster printing
service, please contact us via e-mail, fax or telephone.
If you would like to know more about our
4 color poster printing
services, any of the projects shown or if you want to discuss any project you have coming up then Contact us
020 7237 9333
or fax
020 7237 9444
or email:
sales@superchrome.co.uk
.
CONTACT SUPPORT
Every file that you upload will
be managed by an account
representative to ensure that
your order receives the
attention it needs.