print makers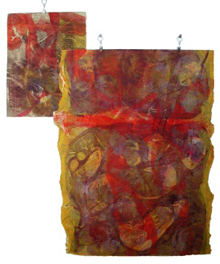 Searching for highly talented print makers to smoothly carry out amazing print jobs? Get an excellent printing service from Superchrome! Homed in the UK, Superchrome, one of the most trustable digital printing companies in the world, provides high quality printings to all our potential customers at rock bottom prices. With years of rich experience and practical knowledge in the printing industry, we are recognized as one of the leading print makers in and around UK.
Create an enticing atmosphere for the special moments in your life! At Superchrome, we offer a versatile range of printing services such as art print, poster print, wall hanging prints and so on for individuals, business environments, traditional and contemporary homes, marketers, retailers, artists, photographers, public and private agencies and various promotional events. On our stunning prints, we incorporate text, graphics and images in striking colours. To add a great look to your room, display our magnificent prints available in diverse selection of themes and categories.
In today's world, printing techniques and technology are constantly evolving. For printing high volumes, we have the best infrastructure equipped with the world's best digital printing system. Here at Superchrome, we have the world's leading graphic designers who have the capability to mix up magic with talent in their artworks. To highlight even the minute details of the prints, we print the images and messages onto premium quality substrates. On top of it all, our print makers make prints which are durable and can withstand all conditions since it is printed using high quality inks.
Depending on the size of the print and material used, our price rate varies. Make a choice to select the prints from our online gallery. Are you interested in these print makers? Then call us: 020 7237 9333 or email us: sales@superchrome.co.uk
CONTACT SUPPORT
Every file that you upload will
be managed by an account
representative to ensure that
your order receives the
attention it needs.