online digital printing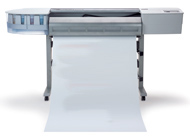 Are you browsing the net in search of a company that can offer you the best online digital printing services? Don't look beyond. You have reached the Superchrome site that can provide all your online digital needs. Superchrome is the ideal and ultimate place for online digital printing solutions in UK. Our long lasting digital prints can add beauty to the interiors of your luxury villas. We specialise in poster printing, canvas printing and photo printing.
We offer the best quality prints with the state of the art technology along with a professional touch. We will blend all our ideas and designs in creating images based on your choices. You can choose from a wide range of media such as canvas, photo grade paper, matte paper and much more. We can give magical touches to all your images on the media you have selected. We also provide excellent colour resolution and picture quality for all of your images.
Superchrome produces fabulous digital prints directly from computer files. You can also send your images through CD, Floppy or Digital cameras. At your interest we offer mounting and framing services which gives an added beauty and long lasting effect to your online digital printing images. You can get digital prints in various shapes and sizes upon your request.
Our online digital prints are ideal for galleries, museums and exhibitions which can give fame and glory to your life. Our prints are also perfect gifts for your beloved ones. You can select some of the rare pieces of art from our online gallery. You can also send your old memorable family photos and we will make that a perfect print with unimaginable blend of colour and picture quality.
Now don't wait to place your orders. You can make use of all our services by making a call at: 020 7237 9333. You can also e-mail your queries at: sales@superchrome.co.uk
We will be looking forward to your request.
CONTACT SUPPORT
Every file that you upload will
be managed by an account
representative to ensure that
your order receives the
attention it needs.