online digital photo printing
online digital photo printing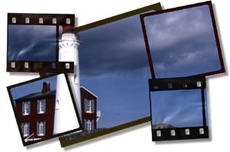 Welcome to the world of colours and dreams! This is Superchrome, the trend setter in the printing industry rendering online digital photo printing services worldwide. Come and explore the dynamic and vivacious photo prints you have been looking for. For years Superchrome has been serving clients ranging from marketing agents, retailers, photographers and artists and we produce posters ideal for promotional events, seminars, trade show displays, photographic exhibitions, galleries and museums.
It is rather easier to give your orders. If you have a digital camera or camera phone, it is enough to receive your photos online for printing. You can also send them through your email account. That means our online digital photo printing methods can produce posters directly from a computer file rather than a slide or a photograph, without using an intermediate medium such as a colour proof, negative, or a plate.
Our online digital photo printing offers our customers the opportunity to select their favorite printing medium and size through online shopping. From our online chart you can directly view and select your quality guaranteed product, get instant pricing and fix the delivery time. Before dispatching the work, we will send you a free proof for your approval. Upon your approval, we complete the work with utmost clarity and accuracy and deliver them at your doorstep.

Superchrome's online digital photo printing also enables scanning, storage and manipulation of data. In brief, online digital photo printing is a very cost-effective method and has the benefit of cutting down the set up costs and provides fast turn around and accuracy. We can print the original paintings of your favorite painter or transform the photos of your memorable moments onto any material you prefer.
So if you are planning to place your orders now, please contact us by phone at 020 7237 9333, Fax: 0207 237 9444 or email: sales@superchrome.co.uk

CONTACT SUPPORT
Every file that you upload will be managed by an account representative to ensure that your
order receives the attention it needs.