online canvas print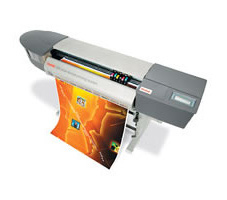 A canvas print is an artwork reproduced directly onto a canvas using a wide variety of advanced printing techniques. Superchrome, a leading large format digital printing and imaging company, offers high quality digital online canvas print service to all our clients. We can print your images on top quality artist grade canvas in any size and deliver direct to your doorsteps.
You can place your orders online by sitting in your homes and buy your printed canvas without much difficulty or complicated procedure. Our online canvas prints are printed using advanced printers with Ultra violet resistant inks which give the print a long life span.
Superchrome can produce online canvas print from a digital camera photo, an existing print, a film negative, an original artwork, a black and white or color photo, a slide or any other digital photo. Our highly advanced scanners and the printing processes help us to give you the exact copy of your submitted images and print it on an artist grade canvas with long lasting result. The different varieties of top quality canvas include fast dry glossy canvas, water resistant canvas, coated cotton canvas, fast dry matte canvas, etc either on thick or thin versions. We also add water resistant coating on these materials.

Superchrome's online canvas prints are perfect for your special images. You can use these prints as birthday, wedding or housewarming presents. These are also suitable for your home or office interior decorations. Our large online canvas prints are perfect for advertising purposes also. They are all at very competitive prices.
We have a team of well informed and experienced professionals who can satisfy all your printing requirements. They give more importance to customer satisfaction. If you are interested to know more about our online canvas print services or if you have any suggestion, please feel free to contact us at 020 7237 9333 or Email: sales@superchrome.co.uk
CONTACT SUPPORT
Every file that you upload will
be managed by an account
representative to ensure that
your order receives the
attention it needs.