LONDON CANVAS PRINT
» Click here to View Related Links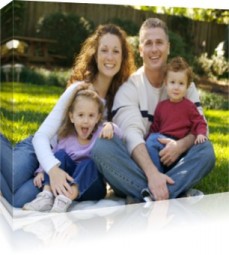 Canvas print in UK means the direct reproduction of any of artwork onto top quality canvas by using a variety of printing techniques. Superchrome, the leader in digital imaging and printing, offers high quality canvas printing services. A canvas print is a combined form of modern and contemporary art.
Superchrome's digital printing technology allows us to produce professional canvas print from an existing print, an original artwork, a film negative, a slide or any other digital photo. We use an advanced state of art of printing. Hence the printed image looks exactly like the original print. Our London canvas print is printed directly onto a top quality canvas eliminating the use of any other intermediate medium.
You can transform your colour or black and white photos of memorable moments and preserve it for a long time with more quality and clarity. The use of the beautiful canvas texture gives the artwork an original appearance. You can use our London canvas print as wedding or housewarming gifts. You can print your images on a wide range of top quality canvas from fast dry glossy canvas to water resistant canvas, coated cotton canvas, fast dry matte canvas, etc. on either thick or thin versions. We also add water resistant coating to these materials. Our London canvas prints are protected from Ultra Violet rays, dust, moisture and fading and we use offset lithograph and lithographic inks.

Superchrome has a team of knowledgeable and experienced professionals who can satisfy all your printing needs. They give keen attention to your projects at each stage of printing. If you are interested to know more about our London canvas print and services or if you have any suggestion, please feel free to contact us through sales@superchrome.co.uk or by a phone call020 7237 9333 (UK).
CONTACT SUPPORT
Every file that you upload will be managed by an account representative to ensure that your
order receives the attention it needs.