large format in digital printing uk
large format in digital printing uk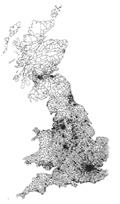 Are you in need of eye-catching large format prints to make a sizeable impression for your upcoming event? Then Superchrome is the logical choice for all large format printing needs. Recognized as a leading digital printing company in the UK, Superchrome offers the very best of large format in digital printing in the UK.
Superchrome's large format in digital printing UK provides excellent quality prints at affordable prices. Large format in digital printing is great for tradeshow graphics, research posters for different types of presentations, business or personal artwork displays, event signs, promotional signage, outdoor advertising, banners, and so on. By utilizing the latest technologies in large format printing, we can reproduce any photo-realistic images in vivid and bright colours in the size and resolution as per your choice. We have a set up of an efficient and talented work force to deliver better results quickly.
Here at Superchrome, we can offer large format printing on a number of different backing materials including semi gloss paper, artist canvas, or high gloss paper. Numerous laminating and coating choices are also offered for protection. Our large format in digital printing UK is available in varied styles, colours, sizes and designs. We can print even up to sixty inches wide or any width of your choice.
If you wish to learn more about our large format in digital printing UK, please go through our website www.superchrome.co.uk. For any questions about our various options of large format in digital printing, feel free to talk to us. Our phone number is 020 7237 9333. Fax number: 0207 237 9444. To reach us by e-mail: sales@superchrome.co.uk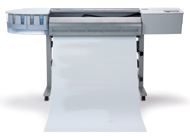 CONTACT SUPPORT
Every file that you upload will
be managed by an account
representative to ensure that
your order receives the
attention it needs.