large format in digital printing
large format in digital printing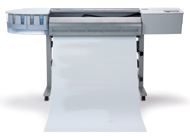 Searching for distinctive solutions to enhance the ambience of your room? Well, the best solution is to mount the walls of your spaces with decorative large format in digital printing. Welcome you to our digital printing site of Superchrome, recognized as one of the world's long time leading digital printing companies, providing a numerous range of printing services to all sectors of business verticals: museums, exhibitions, trade shows, various events, public and private agencies, individuals, corporate groups, designers and many other groups. We have the right equipment, experience and facilities.
In today's business environment, we at Superchrome, provide the best large format in digital printing solutions for all types of applications as well as business processes. Generally, our large format in digital printing is used for advertising, decoration and product identification. Our large format in digital printing is capable of satisfying all your digital marketing needs beyond your expectation at every instance.
Do you have imaginations to be printed? Well, we will image it into stunning prints. Here at Superchrome, we have the newest trends in large format digital printing technologies to output high resolution images. To maintain quality and preciseness, we transform the images from digital computer system into premium quality substrates such as fine artistic grade paper, canvas, vinyl, PVC, or glossy paper. We utilize finest quality archival inks to capture the exact image quality.
To select images for large format in digital printing, browse our online gallery lists. If you want to transform your favourite images into large format prints then just upload the file in any format to us, specifying the print size. Normally, price varies according to the size of the print and material.
Do you have any enquiries about our large format in digital printing? Then have a look at our frequently asked question page at www.superchrome.co.uk. Planning to get in touch with us? Then call us: 020 7237 9333 or email us: sales@superchrome.co.uk.
CONTACT SUPPORT
Every file that you upload will be managed by an account representative to ensure that your
order receives the attention it needs.