large format digital prints
large format digital prints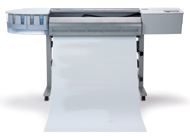 Are you in search of a company that can offer you magnificent large format digital prints? No need to look further. You have reached the right destination at Superchrome site which can take care of all your requirements. Superchrome is a digital printing company in UK, specialized in large format digital prints. Our services are popular not only in UK but also in other parts of the world. We provide cost effective solutions keeping the budget of the customers in mind.
Our state of the art technology can offer you a wide variety of products that can enhance the beauty of your houses as well as your offices. Superchrome can fulfill all your large format printing needs. We can provide lightfast large format digital prints using the latest technology inkjet machines. We design and create large format prints on vinyl, fabrics, and also on hard materials such as foam core.
Our large format digital prints are perfect gifts for occasions like weddings, anniversaries, birthdays etc. You can impress your friends and relatives with our ever lasting digital prints. Sceneries, landscapes, abstract prints, classic art etc can be converted to large format digital prints with our latest technology. Photographs, fine art, traditional art or oil paintings can also be made into excellent large format digital prints.
We are blessed with highly talented and professional artists who can offer you the best of digital prints. We are very particular in keeping intact and long lasting relationship with our customers. You can expect quality and punctuality from Superchrome along with the dedication of giving you the digital prints within the deadline.
Visit our online gallery to choose from the fabulous collection of art pieces and enhance your interiors with our large format digital prints. All our products are guaranteed. So don't hesitate to contact us. You can chat with our representative online now. Place your orders through e-mail at: sales@superchrome.co.uk. or make a call at: 020 7237 9333.

CONTACT SUPPORT
Every file that you upload will
be managed by an account
representative to ensure that
your order receives the
attention it needs.