large format digital printing uk
large format digital printing uk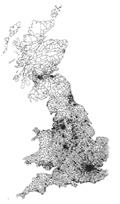 Are you wondering where to buy quality large format digital prints? Superchrome is the right choice for you. We are one of the top most digital printing companies in the London. Our innovation and expertise in the printing industry enable us to offer excellent services for large format digital printing UK. Whatever may be your need, we are ready to satisfy it.
Superchrome uses the advanced digital printing technologies and top quality printing materials to achieve outstanding results. With high levels of productivity and efficiency, four colour UV curable solvent or water based inks are used for printing. Our large format digital prints are printed at resolutions up to 700dpi on almost all flexible media like canvas, satin, blue back paper etc. We have highly talented and experienced designers and artists, who can easily transfer your photographs or digital files or artworks into superb quality large format digital prints.
Large format digital printing UK is an ideal way to present or display an idea, product, service or company by creating billboards, building wraps, vehicle wraps, large format posters etc. You can avail large format digital prints on various sizes or shapes according to your need. Our prices range according to the availability, size and style of the print.
Superchrome mainly aims to attain maximum customer satisfaction and maintain long term relations with their customers. Rush to us soon and attract your viewers to your trade show, exhibition, promotional event, museum or gallery.
If you wish to know more about our services for large format digital printing UK, kindly visit our website www.superchrome.co.uk. You are able place your valuable orders online through our website. For immediate response from us, feel free to call us at 020 7237 9333 or mail us at sales@superchrome.co.uk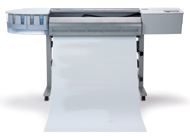 CONTACT SUPPORT
Every file that you upload will
be managed by an account
representative to ensure that
your order receives the
attention it needs.