GRAPHIC DESIGNER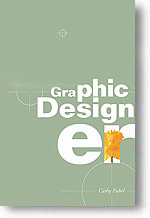 Welcome to Superchrome, the world of graphic designing and printing. We are the best for any solutions like billboards, books, magazines, packaging, business cards, multimedia presentations, brochures, exhibition graphics and web designing for the Internet. Superchrome makes this possible because of its talented and skilled graphic designer group.

A graphic designer or a graphic artist plans, analyzes, and creates visual solutions to solve communication needs. He or she is capable of deciding the most effective way of getting a message across in print, electronic, and film media effectively using various colors, font styles, illustrations, photographs, and animations. Our graphic designer offers a complete range of design solutions from branding, logos and web sites to books, presentation folders and exhibition panels, stands and graphics as well as packaging. Superchrome, with the expertise of a graphic designer offers a design service at very competitive prices.

A graphic designer is a person with a keen desire to create. The job of a graphic designer is to create innovative graphic designs with appealing styles for products and packages or on advertising pieces.

Our graphic designer at Superchrome uses the latest computer design software packages to produce different kinds of designs which attract the customers of the client. He or she does not merely design anything but will consider carefully the cultural, physical and social aspects too when designing for a given context. The graphic designer will be able to work under extreme time pressures, defined financial strains and design limits to produce quality material. Because our graphic designer is able to deliver according to the needs of the corporate world, our graphic designs are universally accepted.
To discuss your graphic design requirements in more detail, you can always contact our graphic designer at 020 7237 9333 or fax 020 7237 9444 or email sales@superchrome.co.uk.
CONTACT SUPPORT
Every file that you upload will be managed by an account representative to ensure that your
order receives the attention it needs.