framed canvas print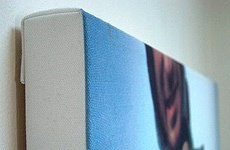 Looking for framed canvas print to brighten up your home or office spaces? Here, you can find a massive collection of framed canvas prints that are guaranteed to colour your home or office settings. Famed as a leading digital printing company in the UK, Superchrome has proved to be the best in the industry to offer you stunning quality framed canvas prints.
At Superchrome, we have the facility to frame your stretched canvas prints in any frame including wooden, aluminum, or plastic. You have the freedom to suggest your choice of frame. If your wish is to attain a large framed canvas print, we make it available and that too at a price that fits your budget.
Our framed canvas print are very competitively priced and come in different styles, sizes, colors, and designs. We make use of the latest in digital printing technology to bring you a professional and high quality printing service. In order to provide these services, we have with us experts in this field. In our online gallery, we have displayed a range of beautiful framed canvas print in most popular designs and images. With our large choice of subject areas, you are sure to find the perfect framed canvas print that fits your home or office décor.

If you are interested in knowing more about what we do, then have a good look at our website www.superchrome.co.uk. Placing an ordering for framed canvas print with Superchrome is so easy now. Just send an e-mail to us requesting for a quote. You can also contact us via e-mail: sales@superchrome.co.uk or over phone: 020 7237 9333 to discuss your requirements.
CONTACT SUPPORT
Every file that you upload will
be managed by an account
representative to ensure that
your order receives the
attention it needs.